1997 4Runner Modifications
* Solid Axle Swap (SAS)
* Marlin Crawler and twin stick install
* Tube Work
* Axle modifications
Grocery Gitter Supercharged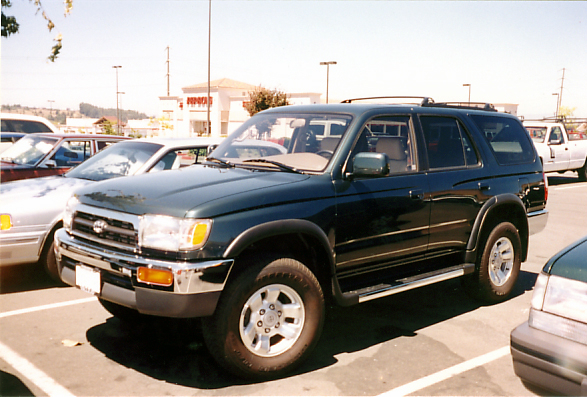 2.5" Downey lift n 32" tires w/ sliders Chasing for Oscar in Hawthorne, NV:
SAS'ed n loaded on "Walker Hill" on the Rubicon Trail, CA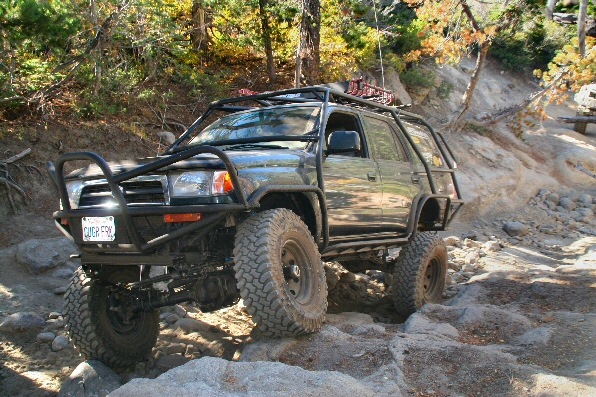 Climbing "Driveshaft Hill" on the way to Fordyce Trail, CA

"Wipe out" obstacle on Behind the Rocks Trail in Moab, UT

Cruise Moab '06 on Kane Creek trail

...And of course if you put a cage on it, you've gotta test it!!!!
Fordyce Trail 1st water crossing... cage holds up nicely, it's a tie... Cage 1/Rock 1.

Follow along in the transformation I took it through... Still under construction...
* Solid Axle Swap (SAS)
* Marlin Crawler and twin stick install
* Tube Work
* Axle modifications